I'm finally somewhat settled down in North Carolina so I figure three weeks late it's about time to write about the opening and to put up some of the photos from the exhibit.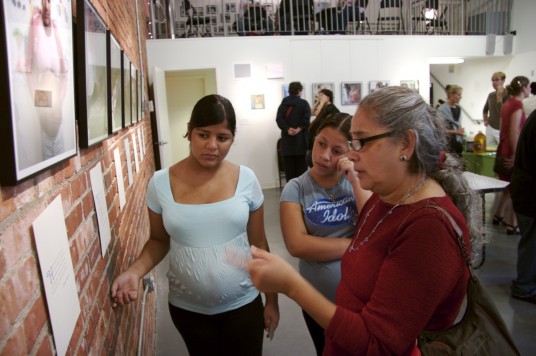 The opening was one of the most amazing nights of my life. So many people came together. It was wonderful to have so many people that I so deeply care about together in the same place.
I was impressed by how many of the young moms came to the gallery and brought their children. Without their help this gallery opening would never have happened. They were in the car with me doing errands beforehand. They were the one's hanging the photos and putting out the food. And at the end of the gallery show, they were the one's that helped tear the show down and package it up. It was such a wonderful feeling to know that they were there to make sure that this thing happened.
I also loved how the kids took over the gallery space. Izzy and Denise spent all night playing on the stairs, TJ kept on sneaking chocolate, Naisha and Tommy drew, and Andrea, Evan and Ethan were passed from person to person smiling the whole time. I felt like having all those kids there happily doing what they do spoke more about what these young women have accomplished than anything on the walls.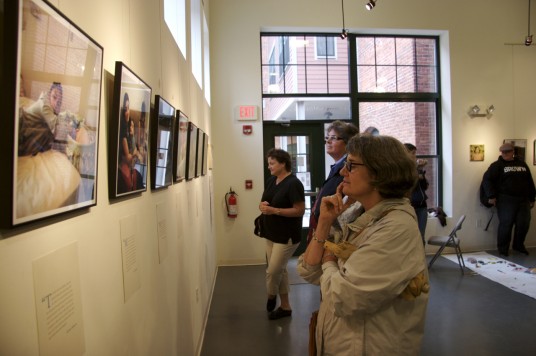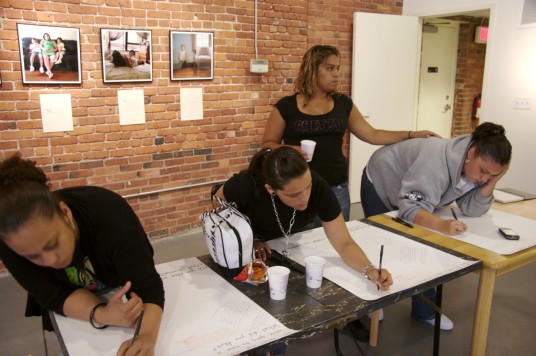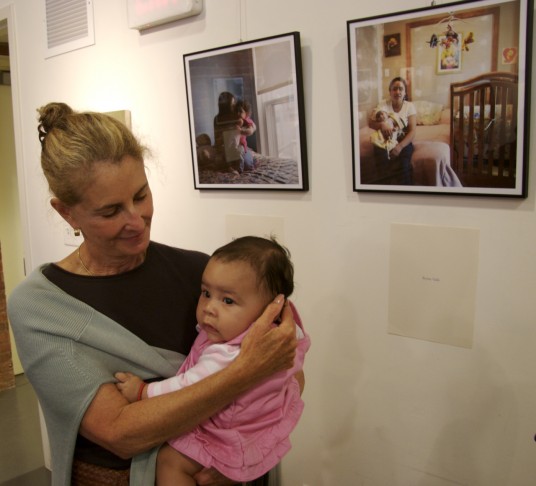 I was very fortunate to have 3 good friends taking photos during the opening. Thank you Eli, Margaux and Xexeil. Margaux has also put up a flickr gallery if you would like to see some more photos from the opening.