Illustration by Eli Van Zoeren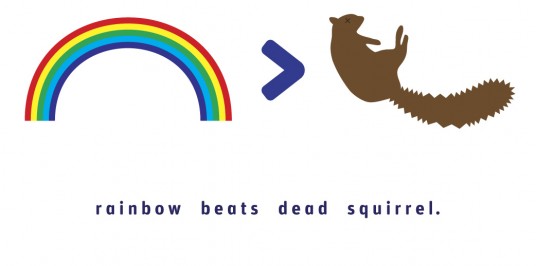 A little less then a week ago I flew from my parent's house in DC back to Boston. I am terrified of flying. I find the idea of sitting in basically an enormous tin can with wings that propels itself through the air incredibly anxiety producing. I have a hard time understanding how other people are ok with the concept of flying. It just seems so unnatural. Without any exit strategy while in the air, when I get into an airplane, it feels like I am tempting fate.
Although I don't consider myself a terribly superstitious person, before I get on an airplane all of the superstitions I grew up with emerge from my unconscious. My mom has always been superstitious. Her superstitions lie somewhere between cliché superstitions, karma, and self-created religious beliefs. For example, she believes not only that the number 13 has unlucky properties but also that if anything bad happens to the blue birds in our back yard, we had better watch out. She also believes that my deceased grandmother sometimes enters our lives through small acts such as rainbows on the walls or the right song playing at the right time. Usually I roll my eyes and pretend that my mom is crazy when she points these things out, but before getting on a plane, I find myself believing.
Last week when Eli and I were packed up and ready to head to the airport my mom yelled down from her bathroom that I should come up quickly to see something. When I got to her bathroom, it was covered in tiny rainbows. She explained that the light only hits the glass for a moment a couple of times a week to make the rainbows. Therefore, the fact that it was happening now, right before we left, must be a good sign.
We got in the car and started driving while she continued to explain what a good sign it was to see the rainbows at that particular moment. As she was explaining, a squirrel carrying a nut ran into the road and right under the wheel of the car. We looked back and saw that it was dead. I felt a sudden dread. One of the worst curses is the curse of having killed an animal. To hit one on the way to the airport before getting into a plane that was going to climb 35,000 feet into the air seemed to be quite a curse to consider. Before I said anything, my mom knowing exactly what I was equating in my mind exclaimed, "Rainbows beat dead squirrels."
Eli started laughing at the ridiculous statement. With superstitions we are making value judgments and at that moment I was satisfied that rainbows really do beat dead squirrels. Even though I understood how ridiculous the statement was, I got on the airplane.
I bring this story up partially because I think these equations would make for a great documentary painting project and partially because I have encountered so much superstition at work. This year I have heard stories about devil worshipers placing curses on babies and devils coming out of pictures on the wall. I have been surprised at others' beliefs, and it is good to remember that I have some quirky ones of my own.