This summer we took some time off. We really took time off. We drove across the country, trusty dog in tow, until we got to Michigan. Then, after a couple of weeks of lazying about the great lakes and visiting with Eli's family, we headed down to Nicaragua and Costa Rica for a few weeks. We learned some Spanish, lived with a Nicaraguan host family, contracted water-borne diseases, took all of our Cipro, volunteered at an orphanage, and explored lake Nicaragua. I then circled back through Virginia to see my new baby niece and visit with family.
I expect that I will put up quite a few posts from summer. But, this one is about a little girl named Ingred. She is five years old and living in the orphanage where we volunteered. She is the youngest there, and she knows it. She is constantly carried by the older girls and is never picked on. She is sweet and cuddly, and has only been there for a few short months. She is introduced as "Ingred, the youngest here."
The home where she lives is run by nuns. The girls are taken from their homes due to maltreatment or sometimes they are dropped off because of extreme poverty. The 20 or so of them live together bunk-bed dorm-room style. They eat beans and rice and most of the older ones seem to lazy about a lot of the day. Life seems pretty boring there, when you are 14, 15, 16… but not for Ingred. She is five and nothing in life is boring yet.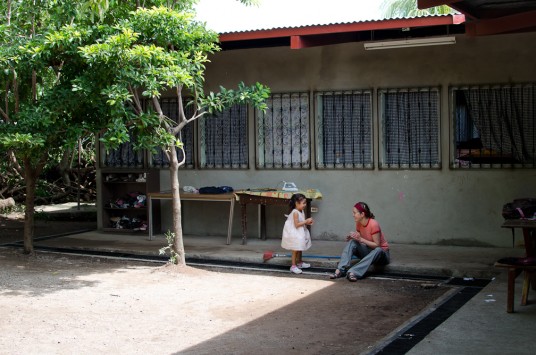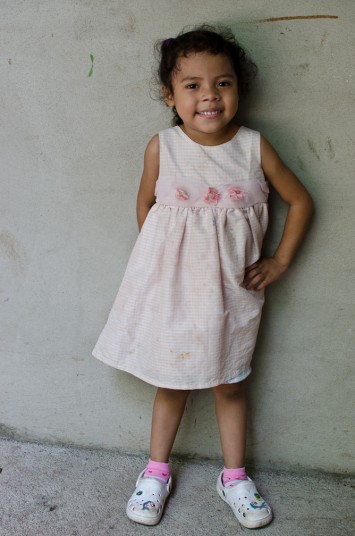 Eli took the last two here. I want the bottom picture to be printed out and then put above my desk at work. I want to remember Ingred running, running, running, while the older kids are still asleep or just lazying about in their dorm-room beds. When I am there analyzing data and trying to figure out how we can help kids that are growing up in crummy situations, I want to look up and see her run, arms flung out, with nothing stopping her.