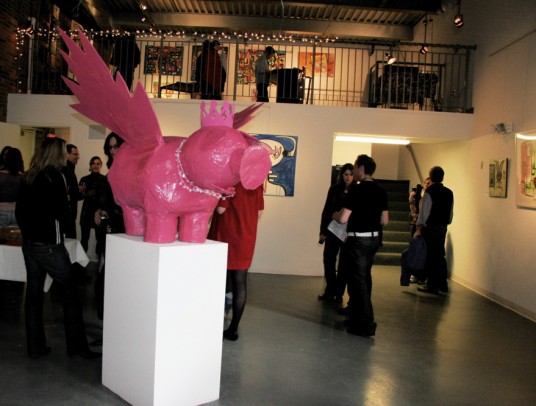 About a month ago I met with Darlene DeVita from the Gallery at Spencer Lofts in Chelsea, MA. I showed her some of the photos that the young mothers have taken as well some of my own and she was so impressed that she has agreed to let us have the gallery space for a show the first week of August!
On Sunday I attended an opening at the Gallery (see photos.) In the month since I had been there I had forgotten what a wonderful space it really is – and right in Chelsea! It is the perfect size for a topic based show, and I love how it has a loft area at the top. It is so good for me and the young moms to have a concrete goal to work towards. Now when I go to the girls' houses to photograph I excitedly tell them all about the show that they will have their photos and portrait in.
I've started carrying a little packet of some of my favorite photos of them wherever I go. I can't tell you how often I pull them out and tell people how amazing the girls work is and how impressed I am by their openness to share their life stories.