This past week was filled with lots of photo sessions and interviews in the girl's homes. Even though there are still two months before the gallery show and before I leave Boston, I already feel like I am in the final push to get this work done. I'm starting to feel very sad about leaving Boston and leaving all that I have built here. I sometimes feel angry that this fellowship isn't in North Carolina where I could keep up with all the girls and watch their babies grow into children. I sometimes think of how nice it would be for them to be a part of my life when I make the decision to start a family and it's hard to know that they probably won't be. I've started working weekends to get this work done and also because I know I am really really going to miss them all. Here are some photos of some of the girls that I visited this past week.
Rosemary listening to her audio interview.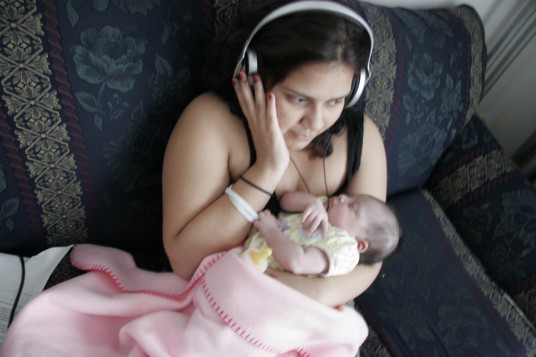 Mercy listening to her audio interview.